Our Kampot Pepper is organically grown and produced and sold in black, white, and red varieties. All three grades are from the same plant. The climate of Kampot province provides perfect conditions for growing pepper. The quartz content of the soil in the foothills of the Elephant Mountains helps give Kampot pepper its unique aroma.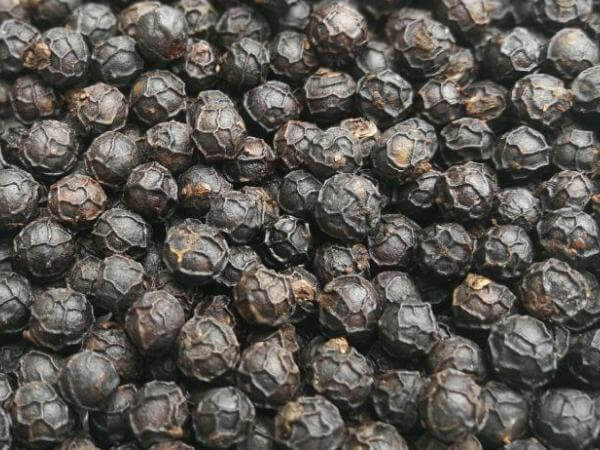 Black Kampot Pepper
The most widely used form of Black Kampot Pepper is the whole berry, including its skin, dried by the sun to give the familiar wrinkled appearance. It is spicy, aromatic, and spicy, with a pleasant and not overpowering heat. It is used as a seasoning and is an essential part of a vast range of dishes. No other spice can match this versatility. Kampot black pepper is commonly used for steaks, vegetable salad, pizza, hot pot, and chocolate or shredded over fresh strawberries.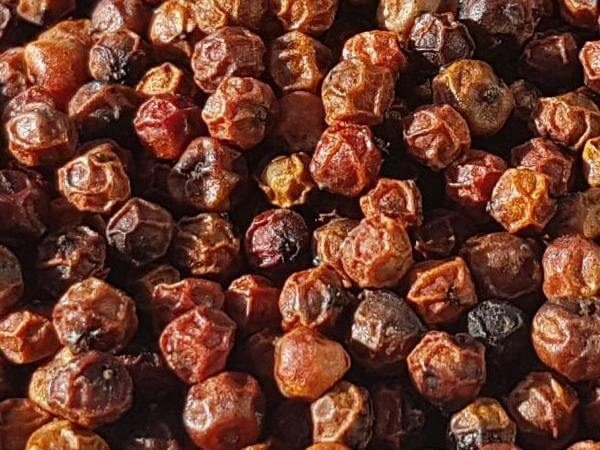 Red Kampot Pepper
Red Kampot Pepper is fully ripened berries that are bright red when they are picked. They may be used fresh, but they spoil quickly. They look like very large black peppercorns, with a slight reddish-burgundy hue mixed with the black color a little bit. The aroma is complex with little pungency, and the flavor is fruity, sweet and hot. It is sweet and fruity taste with spice. Very good for raw fish, Pizza and can also get used with vanilla ice cream.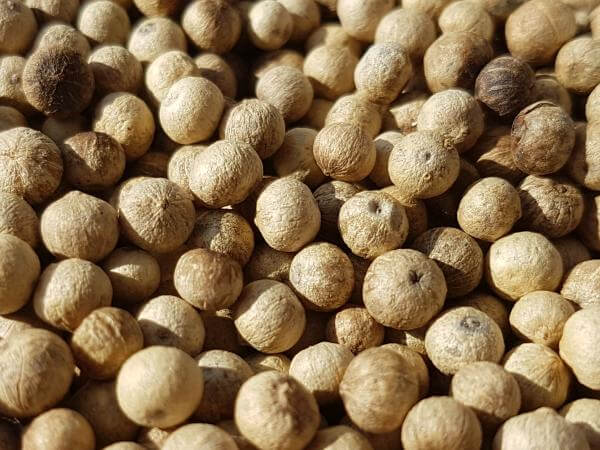 White Kampot Pepper
White Kampot Pepper is the small corn inside red pepper, which ripens from a red pepper before being picked. They are soaked and rubbed free of the outer skin, then dried and bleached by the sun. White pepper has an aroma that's hot and creamy. It is a spicy flavor different from black and red pepper because without a skin mix. This is just a small peppercorn inside the pepper. The smell and test are stronger than other pepper because there is no skin mix. It is good for a fish Tatar, beef or chicken salad.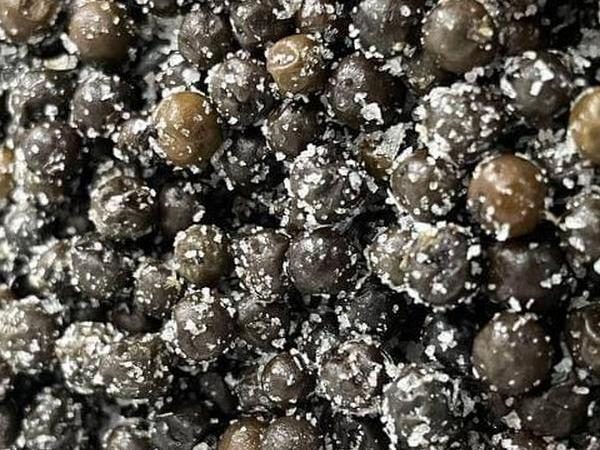 Salted Kampot Pepper
Salted Kampot Pepper is the young green berry which is picked earlier, mixed with salt. That means they have a lighter flavor than black pepper and retain their fresh green peppercorn taste. The crispness of the corn and the intense taste of fresh pepper flavors in the mouth make this salted pepper a unique product. Salted Kampot pepper is not just a spice, but it is also appetizing and beneficial to health. It contains calcium, beta-carotene, and phosphorus, which are important for the breakdown of toxins in the body. It can help relieve headaches, arthritis pain, reduce diarrhea, and stimulate the nerves.
Order our organic grown Kampot pepper quickly and easily to your location.