We focus on environmentally conscious behavior and healthy nutrition.
Paradise Gardens Kampot Co LTD got founded in 2017 in the province of Kampot, Cambodia.
There are more than 100 farms of different sizes, which grow the famous Kampot pepper on the since 2010 certified GI Geographical indication cultivation area from Kampot to Kep, according to the guidelines of the KPPA.
Paradise Gardens has made it its mission from the beginning to support these mostly family-run farms, which alone haven't the possibility to export and distribute their products beyond the borders of Cambodia.
Especially smaller farms have the advantage that you get to know the farmer and his team personally, and it is a pleasure to see with what dedication these farms are maintained. Here the knowledge is passed on from generation to generation in the family. This has the effect that their quality is much higher than that of large farms with mass production.
In 2018, Paradise Gardens opened its pepper sales store in Kampot where you can test and purchase all Kampot pepper products already packaged for home use. Over the years, this has become a small oasis of Kampot pepper, where visitors can learn everything about the pepper plant to the finished product.
Directly behind the store are our factory and our sales office. Here, the pepper is delivered from the partner farms, sorted by hand, cleaned and packaged, and prepared for our big and small customers around the world for shipment.
In addition, we produce here the Paradise Gardens' fermented salted green pepper, which we have played a major role in developing since 2018 and over the years have continuously improved the production.
By 2021, we have also received the certification of "Organic Exporter EOS" to offer our customers in Europe and the USA now also organically grown Kampot pepper.
Paradise Gardens Kampot and its team are constantly striving to optimize its services. Be it new packaging variations or optimizations in logistics and quality. We are constantly adapting to the changes in nature and the needs of our customers and look forward to welcoming also you as one of our customers.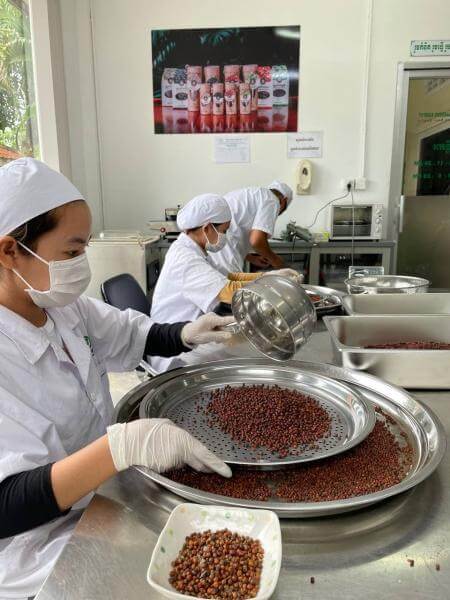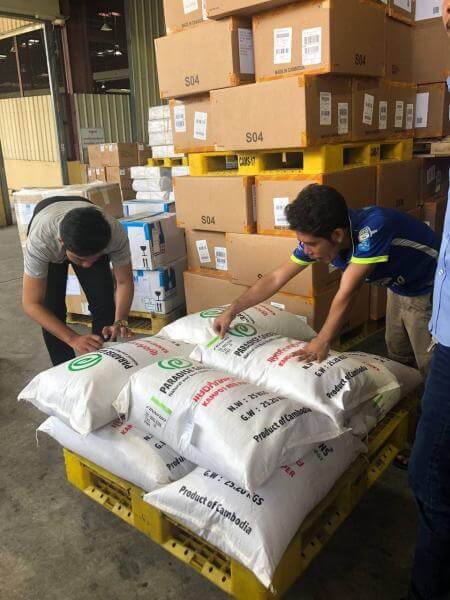 Interested in more information about Paradise Gardens Kampot Co LTD?