Paradise Gardens Kampot safeguards our clients that their Organic Kampot Pepper orders arriving at their destination according to all EU regulations for Organic Pepper Export.
Kampot Pepper Promotion Association (KPPA)
Paradise Gardens Kampot Co. LTD is a member of the Kampot Pepper and Promotion Association since its foundation in 2017. The KPPA ensures and organizes the activities in Kampot Pepper producing processes and other requirements.
Samples of the main activities of the KPPA are:
Take necessary legal measures to protect the name of Kampot pepper from misuse or infringement.
Prepare the book of specification of Kampot pepper, and apply for its registration as a protected geographical indication under the GI law of the Kingdom of Cambodia.
Maintain the register of producers and traders accredited by the external control agent or institution.
Communicate relevant information to members and control agents or institutions and the Geographical Indication office upon request.
See more on KPPA
The KPPA got the CERTIFICATE OF CONFORMITY OF A GEOGRAPHICAL INDICATION from ECOCERT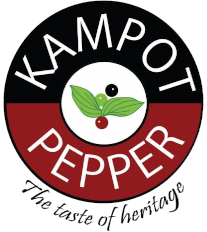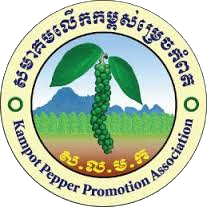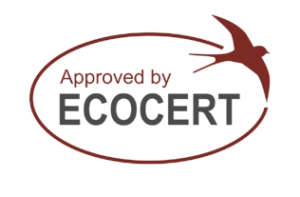 To obtain the green EU logo and the reference organic grown pepper, our products must be certified by a certification body approved by competent authorities like Ecocert to attest their compliance to the EU organic regulation.
Their international presence in more than 130 countries enables them to offer certification outside the European Union, namely in 'Third countries' according to the Ecocert Organic Standard (EOS) equivalent to the European Regulation.
The Ecocert inspectors validating annually, during an audit at our Paradise Gardens factory in Kampot, our organic exporter handling and records as well as our traceability and other procedures, due to the EU organic regulations and affirmed our certification as an Organic Exporter.
Visit ECOCERT for more information.
A geographical indication (GI) is a sign used on goods that has a specific geographical origin and a quality standard and characteristics that are essentially attributable to that origin. An appellation of origin (AO) is a special kind of geographical indication. Therefore, Kampot pepper has been registered and protected by the Department of Intellectual Property under the Ministry of Commerce (MOC).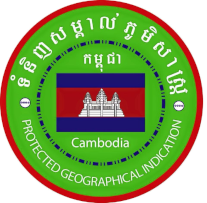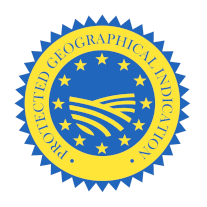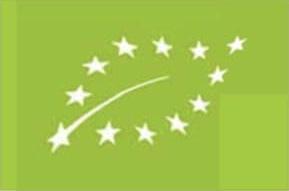 KH-BIO-154
Non-EU Agriculture
Order our organic grown Kampot pepper quickly and easily to your location.